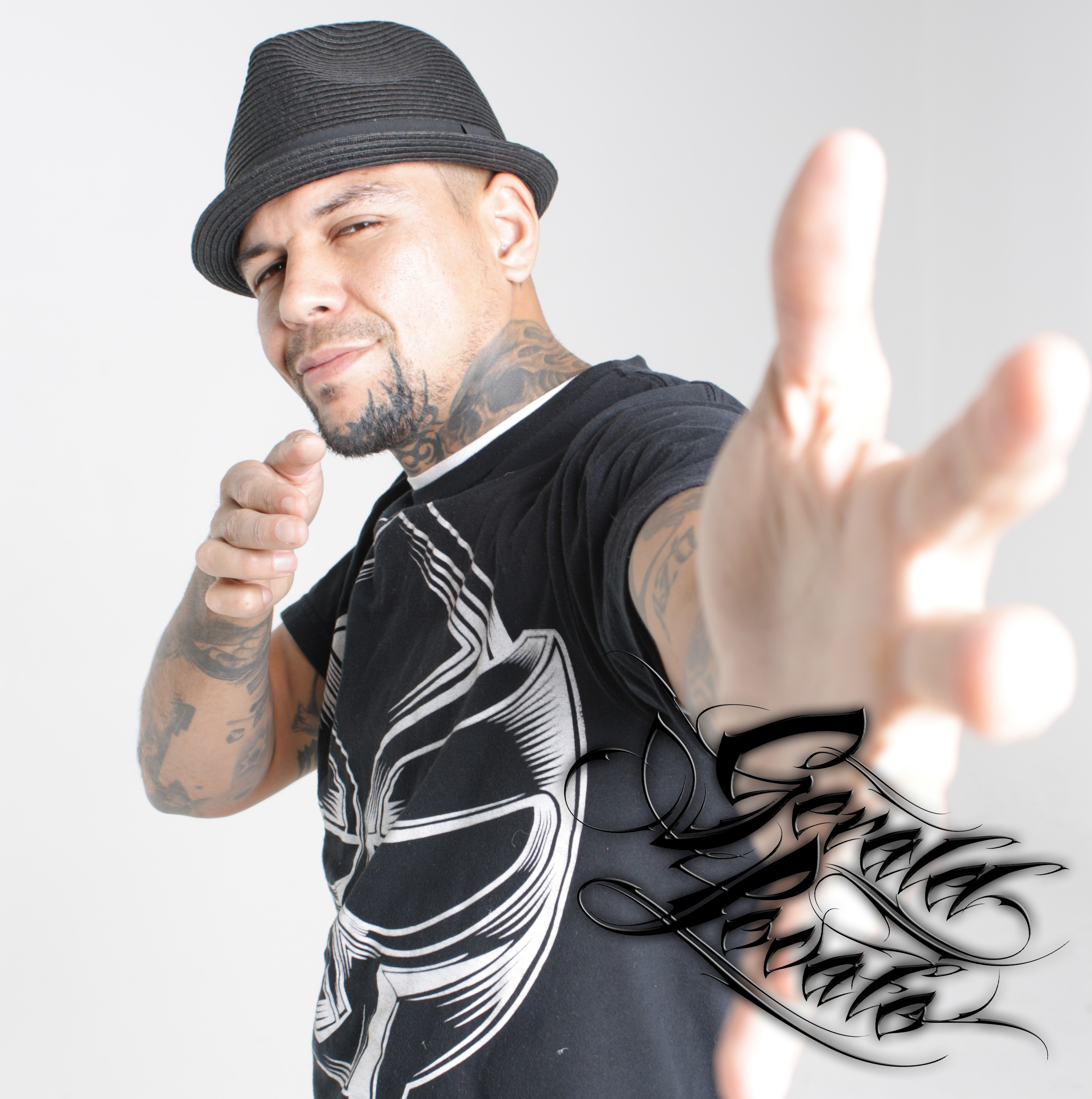 My name is Gerald Lovato. I was born and raised in Albuquerque, New Mexico. I am 35 years old and father of a 17 year old daughter(also an artist). I am a hard working Graphic Designer. Art was something I had a passion for since before I could remember. I originally majored in Business Marketing. I studied at Albuquerque's TVI (now called CNM). I took a basic marketing design class and that lead me to realizing I had an eye for design. in 2002 I eventually started a business venture/partnership in an herbal distribution company, Rio Grande Herb Company . I became head of the company's branding and marketing. I helped re-brand and re-create the company's brand identity. We were very successful with our new marketing strategy, becoming New Mexico's most recognized natural product company.
In 2004 I began my journey in martial arts studying MMA (mixed martial arts) while running Rio Grande Herb Company. I was surprised to learn I had the same passion for martial arts as I did for art and business.
In 2005 I was asked if I would like to compete in an amateur MMA match. I then realized I found a passion for competition that I did not know I had. Physically I knew I only had a small window to pursue a competition career. I then decided to sell my shares in Rio Grande Herb Company and became a professional MMA fighter. I became an MMA instructor at FIT NHB FIGHT GYM I also became head of marketing at FIT NHB as well, helping with logo re-branding, and fighter marketing. Throughout my fight career I also did freelance design from home.
In 2012, towards the end of my fight career I began working a part time internship for SOS Design and Print Studio.
In 2013 I retired from MMA and became one of the lead designers at SOS Design and Print Studio. I feel very blessed to be able to go from one passion to another. My competitive spirit drives me to set higher goals for my art and design career. I am driven to push myself to be a master at my craft. I love to create and feel I can add a special shine to any project I put my energy in.