Atomic Custom-Business Card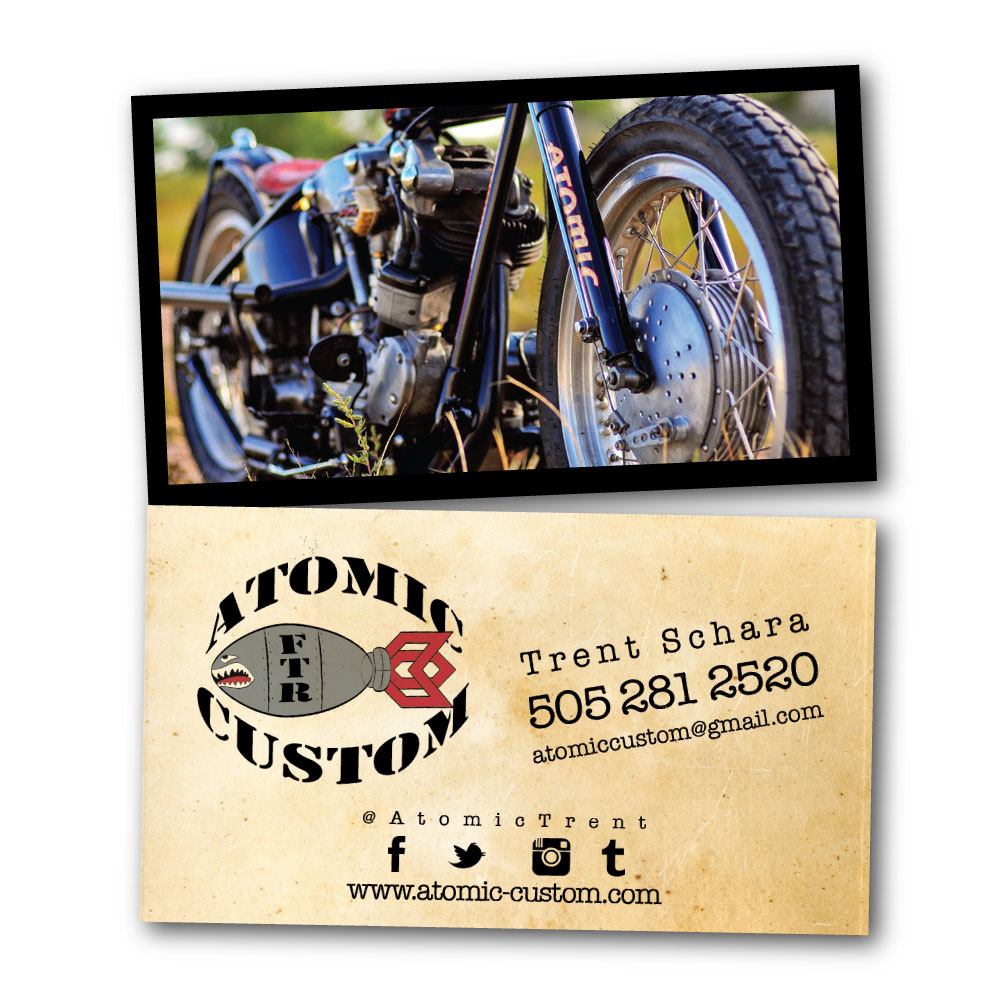 Trent Schara is a world renowned bike builder. His custom built motorcycles can be seen in many national magazines. He has a clean "old school" approach to building bikes. I tried to give his business card that same clean vintage style. We are actually going to do about 10 different versions of this card using different photos of bikes he built on the back side. He will shuffle them and be able to give a different card to each person at motorcycle shows. Trent is also a really good friend of mine, which I was very honored when he asked me to design a card for him.
UFC Cutman "Voodoo" Rob Monroe-Business Card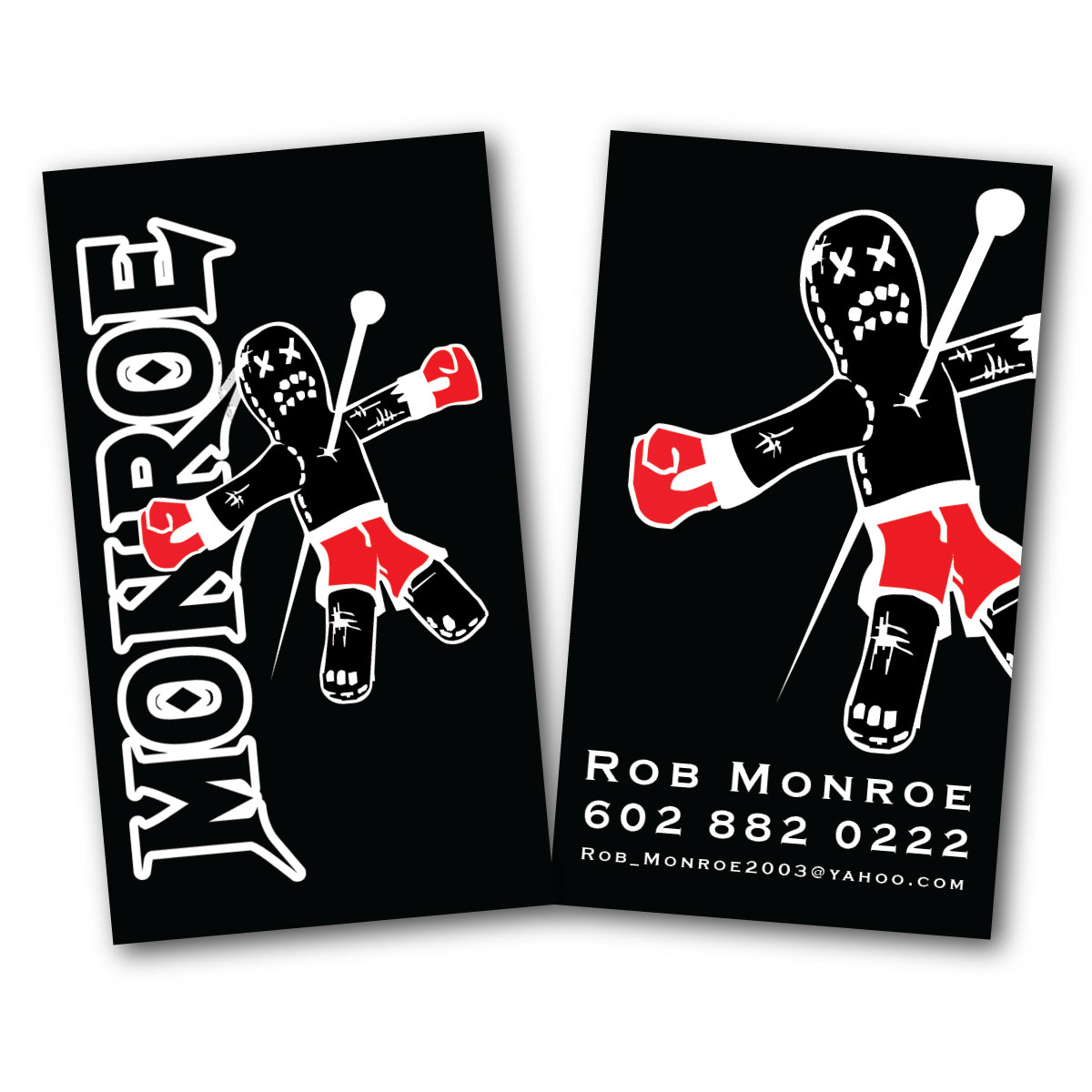 Rob Monroe used to be my boxing coach when I used to fight. He is now one of the top cut men in the business. You can see "voodoo" Rob at every UFC event, keeping fighters from bleeding. He wanted his card to be as simple and clean as possible. It is always fun to approach a project when you know the client personally. I always try to put a personal touch.
Imperial Vapors-"Cold Foil Business Cards"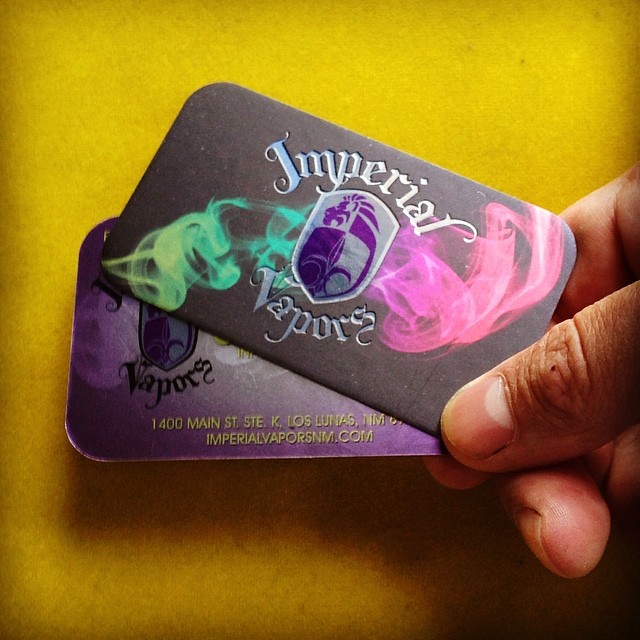 This project was a complete brand identity package. I began with creating a logo that made "Imperial Vapors" stand out from the rising trend of vapor companies. We established the color palette and elements to be consistently incorporated into all of their marketing, and branding. I then used the elements created to build a number of branding essentials including business cards, tri-fold brochures, company letter head, and building signage.
Jaqui Daniels-"Spot UV Silk finish Business Cards"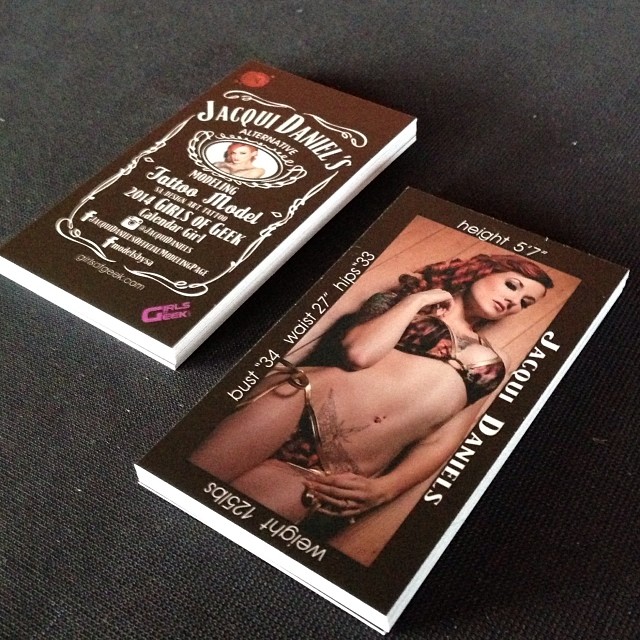 The Jaqui Daniels project was a fun project because we used the concept from the "Jack Daniels Whiskey" label to promote the clients modeling career. Using familiar images can be a very effective eye catching marketing strategy.
Bear Brass Mods (BBM)-"Die Cut Business Cards"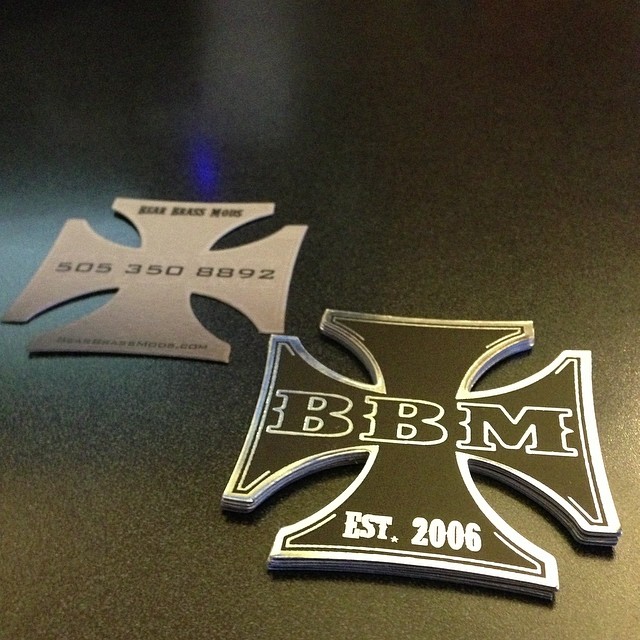 BBM is a manufacturer of high end e-cig/vapor modules (MODS). Their MODS are made of titanium and are very clean and well built. We die cut his logo and I designed it very simple and clean with a chrome foil. Specialty cards are always a good choice when you want to stand out from your competition.
Vapors Wils-"Silk Business Cards"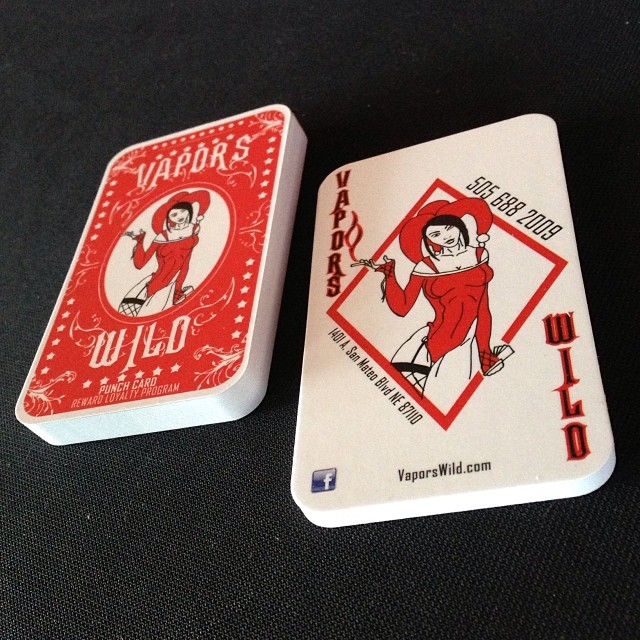 With the trend of E-Cigs and Vapor Companies, the market was saturated with competition. This gave me the opportunity to try new marketing ideas and building unique brand identities. With Vapors Wild, I designed a comic style logo and kept the jester/joker theme. I designed their business card to look like a wild joker in playing cards. This was a very fun project.