I first began my graphic design experience as an intern at SOS Design and print studio while I was competing in mixed martial arts. I became our fight teams go to guy for banner and t-shirt design. I am experienced in logo design, stationery materials, and social media assets and I am proficient in the Adobe Creative Suite.
The majority of my professional design work was done most recently for Monstully LLC., an association management firm that focuses on medical education. As Creative Director was am responsible for all visual aspects of digital marketing, social media, marketing assets, and creating website retargeting campaigns. I designed a quarterly publication for The American Osteopathic Colleges of Ophthalmology and Otolaryngology-Head and Neck Surgery, which include physician articles and advertisements. I created content as the lead company photographer and videographer for our social media, website, and general marketing.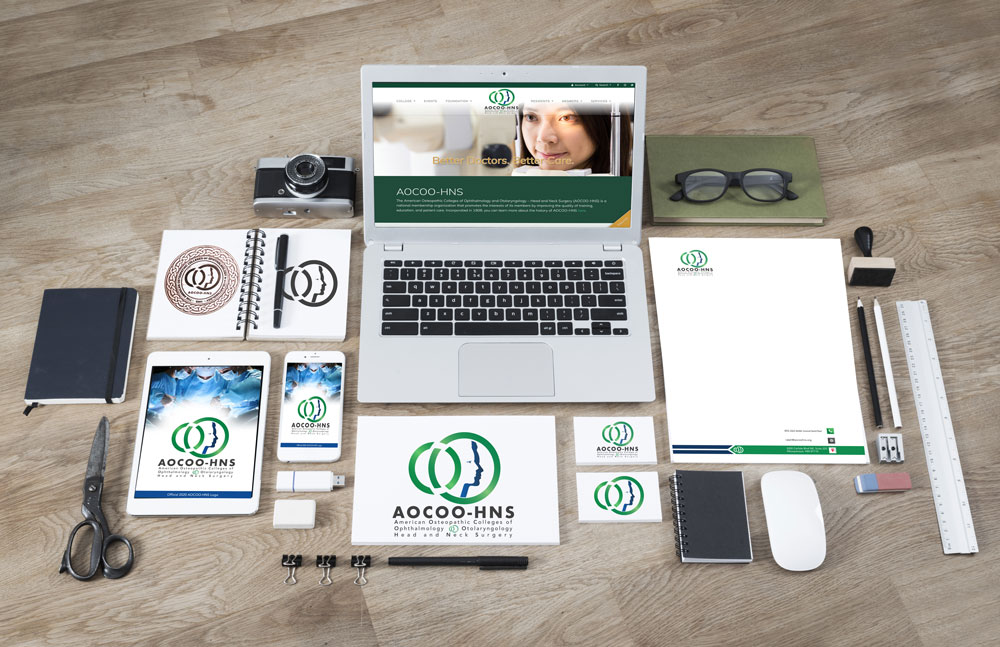 LOGO DESIGN
I really enjoy the challenge of capturing a company's essence through logo design. Building an iconic brand identity is always my goal.