TAOS UNITE WAS A SUCCESS!
Taos Unite Letter from Frederick Aragón:
Taos Unite opened my eyes to the suffering of my surrounding community of like-minded, good-hearted people. All of us are different, yet we experience the same emotions, including guilt–whether we have seen someone's drug use and anticipated the worstoutcome, or whether we havebeen unable to help the person and the worst has come to pass.
Taos Unite showed me I am not alone in my love for these family membersand friends. What to do? Listening to people tell theirstories provesthat we have a problem that affects many and that we need a solution.Maybe together we can find one.
Frederick Aragón
TAOS UNITE EXHIBITION CATALOGUE
Burque Unite Exhibition Catalogue
PRESS RELEASE
January 16, 2023 – The exhibition catalogue for Burque Unite has been published and is available for purchase or download. The Catalogue follows Burque Unite, a University of New Mexico Honors Thesis exhibition and community healing event by artist Gerald Lovato. The event included a full day of programming with live music, free food, behavioral health resource vendors, a multimedia gallery installation, and a live performance. This Catalogue documents the exhibition and the artwork presented with essays written by artists, art historians, and curators who attended the event. The contributors included Augustine Romero, Alana Coates, Shelby Roberts, Jen DePaolo, and Manuel Gonzalez.
Keywords: Conceptual Art, Behavioral Health, Suicide, Drug Addiction, Recovery, Trauma, Healing, Catharsis, Community, Artistic Intervention, Artivism, Social Praxis
---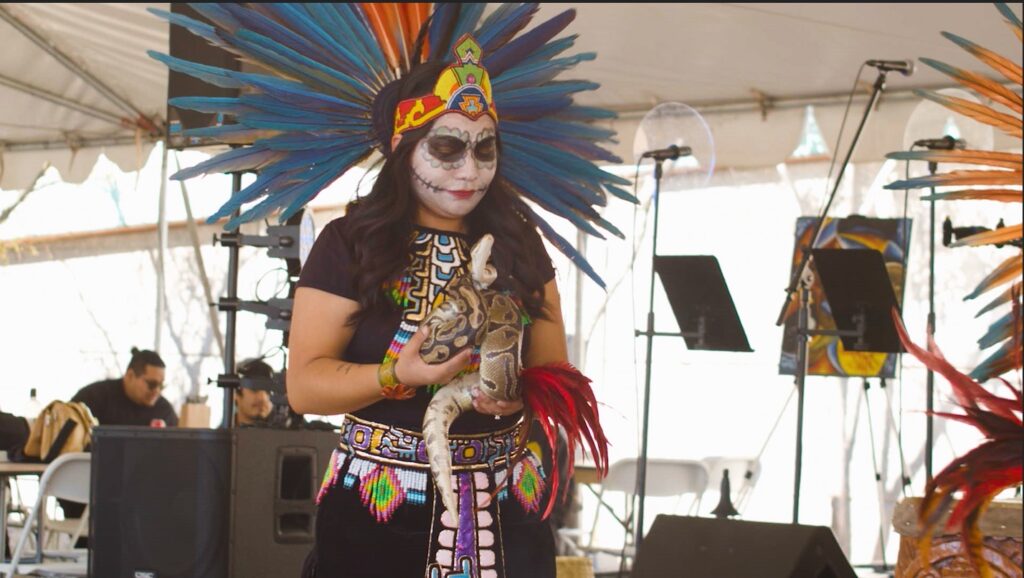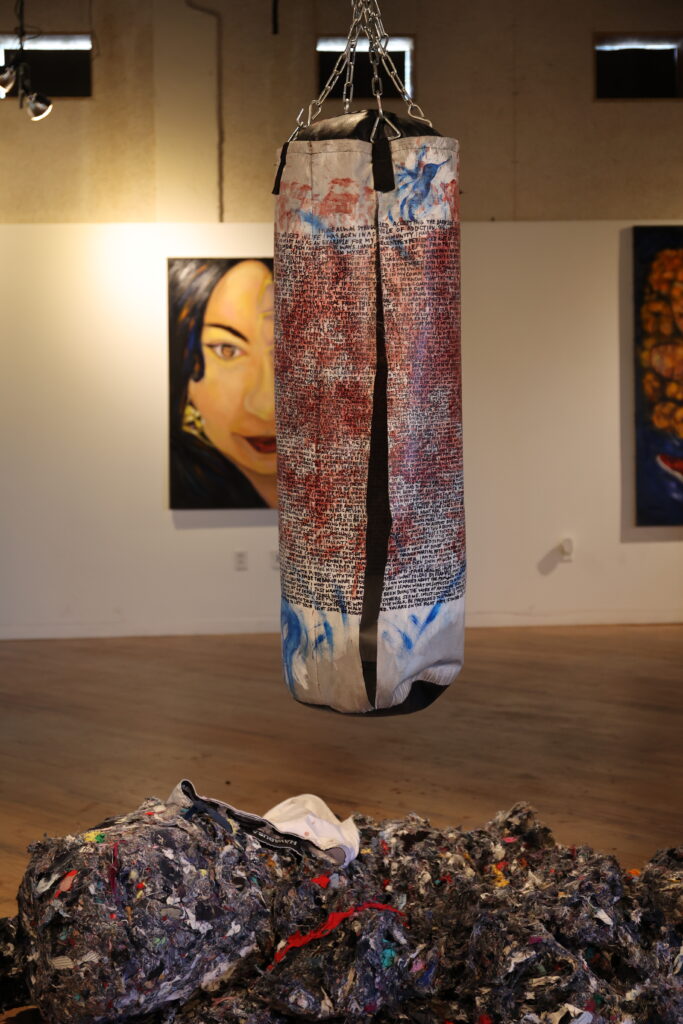 Burque Unite Event Reflection
Albuquerque, NM (November 14, 2022) – The community really pulled together to help me pull off this event, which exemplified the community concept of the show. I believe the most powerful piece in this exhibition was the Fight for Change performance piece which a lot of people missed. It was a "had to be there" kind of performance. I was told it was powerful and I have hopes that when the documentation of this event is released, it will have an echoing effect with an impact lingering on.
Dear Burque,
I shared a special moment of catharsis with you, which gave me peace within myself by letting go of that pain in my journey for personal growth. I hope what I gave you will have a lasting effect and inspire your own healing. Ultimately, I hope this exhibition has shown you what is possible in the fight for change. I hope it helped to break the stigma around these conversations. I love you Burque! Thank you for your support.
P.S. Stay tuned for the exhibition catalog book and documentary film to be released soon!
Con amor y respeto,
G
PRESS RELEASE
Albuquerque, NM (October 1, 2022) – Homewise is pleased to present Gerald Lovato: Burque Unite, a University of New Mexico Honors Thesis exhibition, and community healing event. The exhibit will be open to the public Saturday, October 29, 2022, from 11:00 am – 7:00 pm at the Community Art Gallery located within the Orpheum Theater at Homewise at 500 2nd St. SW, Albuquerque, NM.
The exhibition will be accompanied by a full day of programming, including a live performance by Lovato which will take place at 11:30 am, followed by an artist talk at 12:30 pm. In addition, free food will be provided during the special Interactive Community Feast (and community forum) which will be held 1:00 – 3:00 pm. The event will conclude with a "Celebration of Life" reception from 3:00 – 7:00 pm. All Burque Unite programming is Free and Open to the Public. Publication to follow.
Lovato's work aims to break the stigma around behavioral health, and posits as a reminder that change, recovery, and violence prevention is possible. The multimedia exhibition and accompanying events aim to be a safe space for community interaction and healing. Using art as a catalyst for creating conversations between youth, adults, and elders throughout Albuquerque. Community members are encouraged to share their stories and participate in Dia de los Muertos altar installation by bringing photos and ofrenda objects for their loved ones.
"Albuquerque is at an all-time high in violence, drug addiction, and suicide post-pandemic and we need healing," states Gerald Lovato, Bachelor of Fine Arts, the University of New Mexico
Gerald Lovato is an Albuquerque native and interdisciplinary artist whose work focuses on the themes of drug addiction, violence, suicide, and mental health. Before studying visual arts, Lovato used martial arts to cope with trauma, which led to a successful 10-year career as a professional mixed martial arts fighter competing nationally and internationally. Lovato now uses visual arts for coping/ healing and works in the mediums of painting, photography, sculpture, electronic art, film, and installation. Each medium provides a different opportunity and invitation for catharsis, both for him and the viewer.
Thank you to our sponsors: Bernalillo County District 3, Commissioner Adriann Barboa, Nusenda Credit Union Foundation, Escondido Restaurant, Invigorate Roofing, and Homewise.
If you have questions about the event please contact geraldlovato78@gmail.com